Protecting the natural environment
About the Environmental Foundation for Africa
Our history
EFA was founded in 1992 at the time of the Rio Earth Summit in Brazil and one year after the onset of civil war in Sierra Leone in April 1991. Escalation of war in 1997 forced operations to move to neighbouring Liberia, where more than 50,000 Sierra Leonean refugees were located in refugee camps.
The end of Liberia's own civil war also saw many Liberians returning home from neighbouring countries, and the establishment of multiple returnee camps. During this period, EFA became an implementing partner of the United Nations High Commission for Refugees (UNHCR) for environmental action in refugee and internally displaced peoples' (IDP) camps all over Liberia. At the end of the civil war, EFA returned to Sierra Leone, where it has been operating since.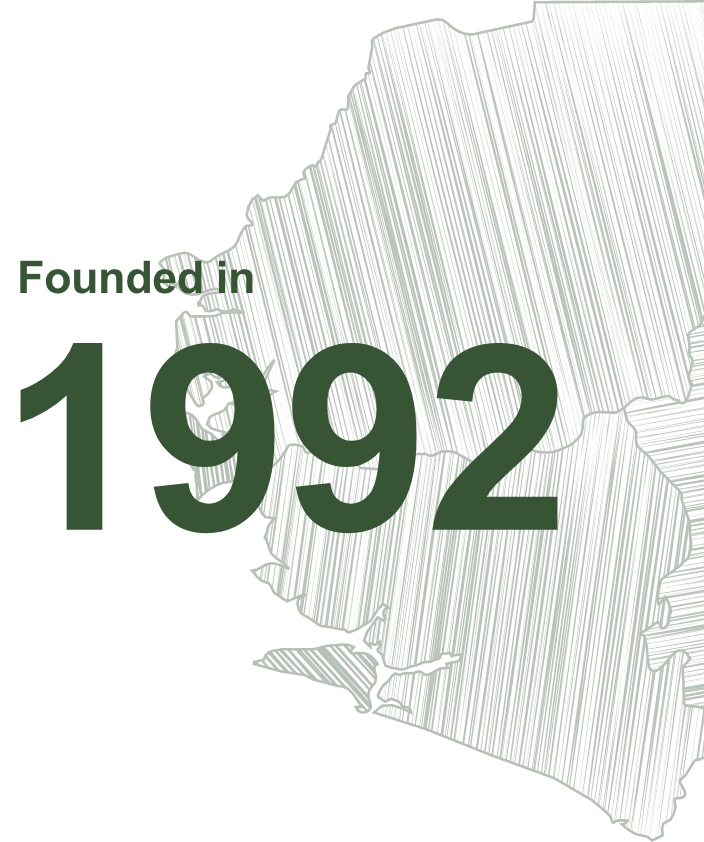 Strategy and mission
EFA believes that in order to protect the natural environment in Sierra Leone, we must address the root causes of environmental degradation in the region. In 2005 EFA put forth a concept to link all environmental players under one network known as the Green Actors of West Africa (GAWA) – with a mission to synchronize environmental efforts, transfer skills, and speak with one unified voice on the most urgent environmental threats facing West Africa and its people:
Forest loss across the African content is occurring at twice the rate of the world average.
Less than 10% of Sierra Leone's forest cover remains, which is contributing to water shortages in the dry season, more flooding and landslides in the rainy season, and an increase in carbon emissions, which contributes to the global threat of climate change.
Existing forest protection and replanting efforts are inadequate and are yet to become priority in Sierra Leone.
We prioritise programs that protect existing forests, repair and re-plant degraded land, and provide environmental education for the children, to inspire them to love and respect nature, and be responsible custodians of the natural environment.
Repair
Tree planting and restoration
Protect
Forest wildlife management and protection
Educate
Environmental education and public outreach